Latest News & Events
Cooking Project with the theme "International Multiclutural"
12 February 2014

This event aimed to let the children experience the time concept since during cooking project, children learn the steps of cooking, such as cutting, grinding and mixing, moreover children discover how the material change. For cooking project in this year, the theme is International Multicultural. Therefore, each class cooked traditional food from the country they represented, such as Thailand, Netherland, Malaysia, China, Italy, India and Egypt.
Pre - Kindy Blue Room : Cooking spaghetti from Italy.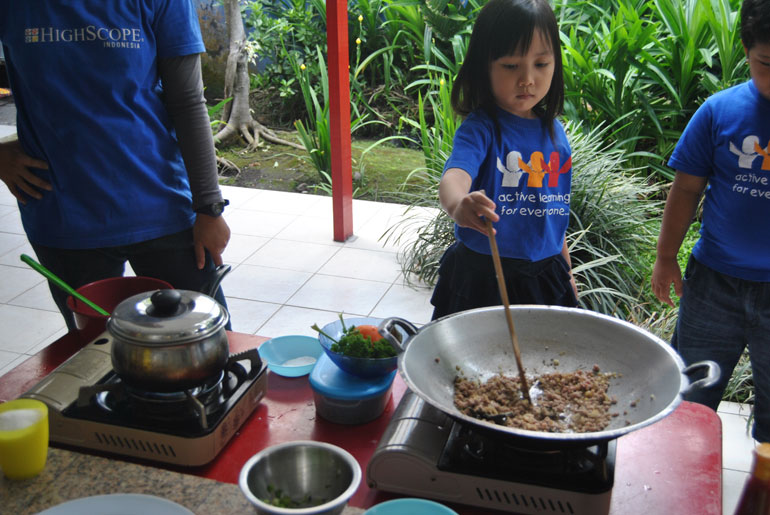 Pre - Kindy Yellow Room : cooking Kebab from Egypt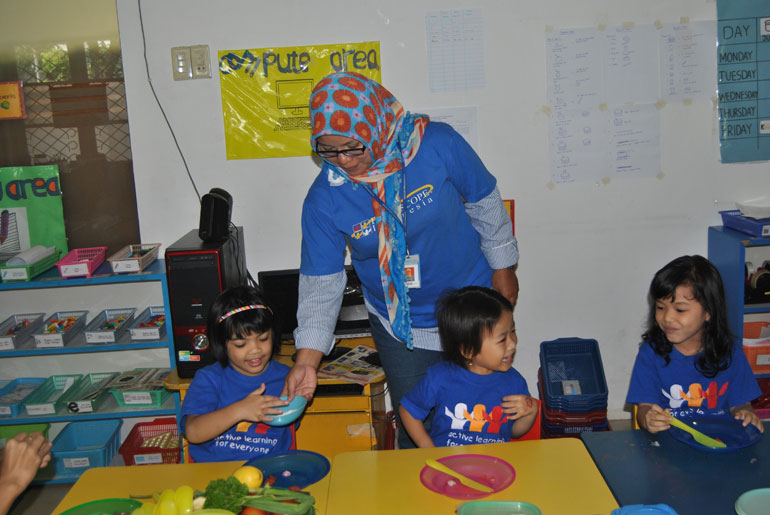 Preschool White Room : Cooking Ubi Thailand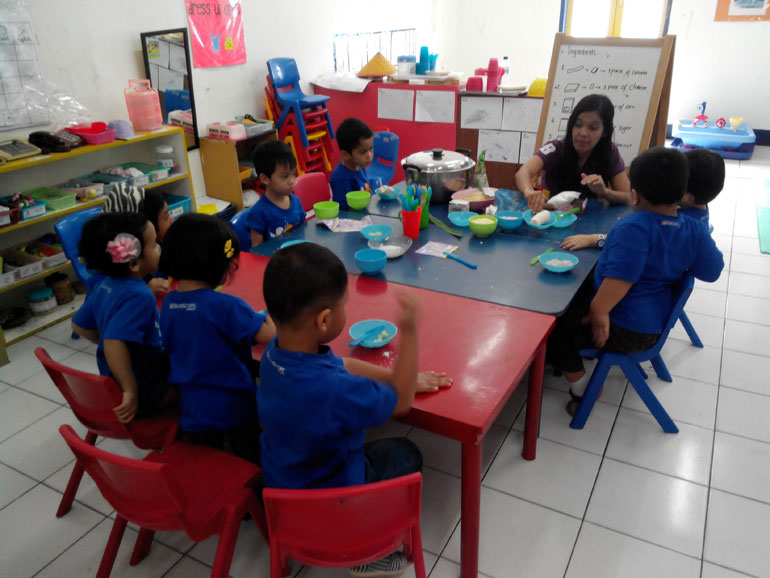 Preschool Orange Room : Cooking Roti Jala and making Teh Tarik from Malaysia.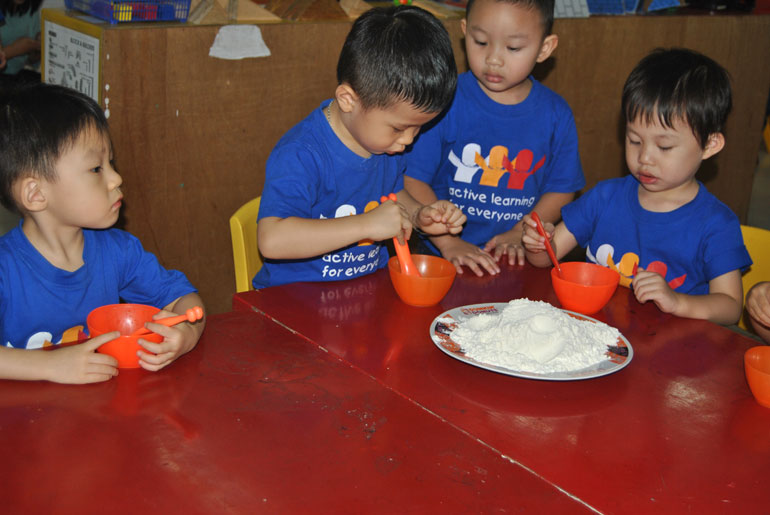 Preschool Purple Room : Cooking Bitterballen from Netherland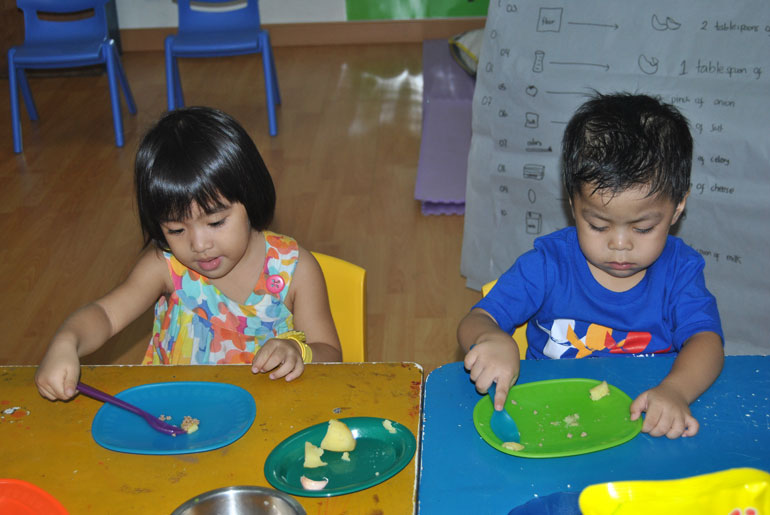 Early Preschool Red Room : Cooking Pangsit from China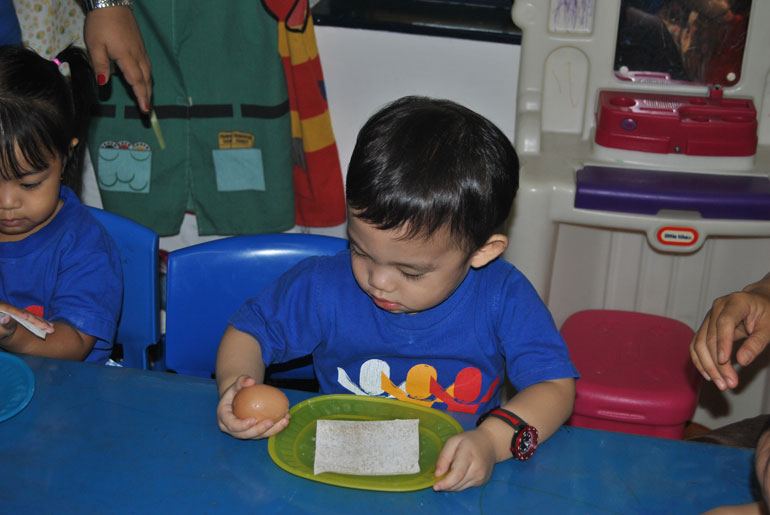 Early Preschool Green Room : Cooking Roti cane from India