Latest News & Events
Children External Assembly "International Multicultural"
12 May 2014

Children assembly is a media for students to support their confidence in performing in front of their parents and friends. Moreover, this gave students an opportunity to work in group. It helped in developing children's internal and inter personal skills, such as building self - confidence and working together with friends.
The theme for this external assembly is International Multicultural. Each class represented a country. The students in each class needed to wear traditional clothes from the country that they represented.
Pre Kindy - Blue Room : Italy
Lead by Ms. Melisa and Ms. Lia were performing "Good morning for all children of the world" song and continued by Tarantella Dance.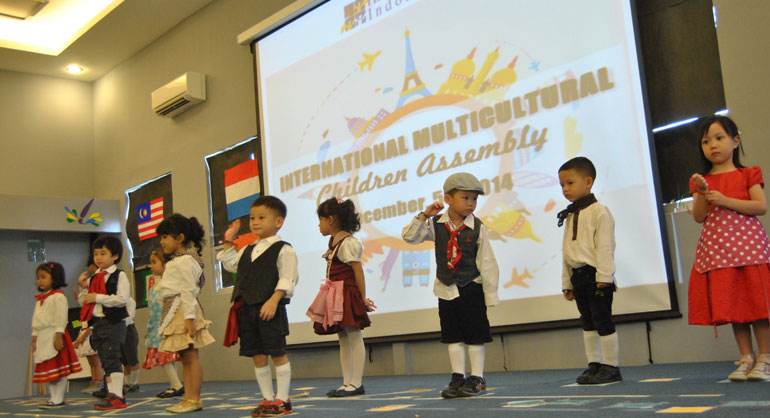 Pre Kindy - Yellow Room : Egypt
Lead by Ms. Asih and Ms. Kanya, Performing "It's a small world" song and a dance (music : Karj El Hajjal)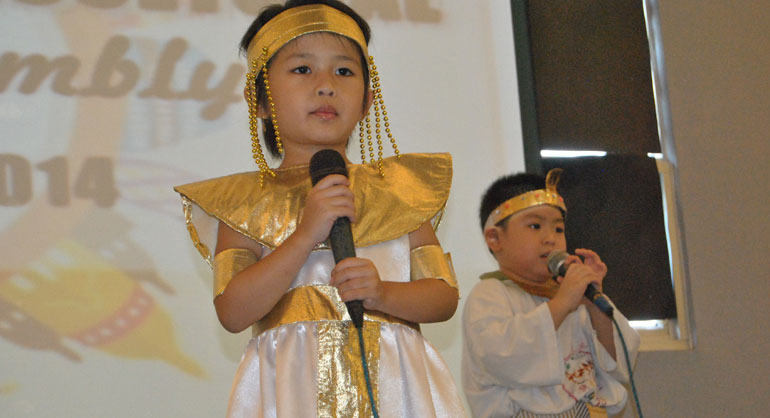 Preschool - Orange Room : Malaysia
Lead by Ms. Carol and Ms. Rani, Performing "Cindai" Dance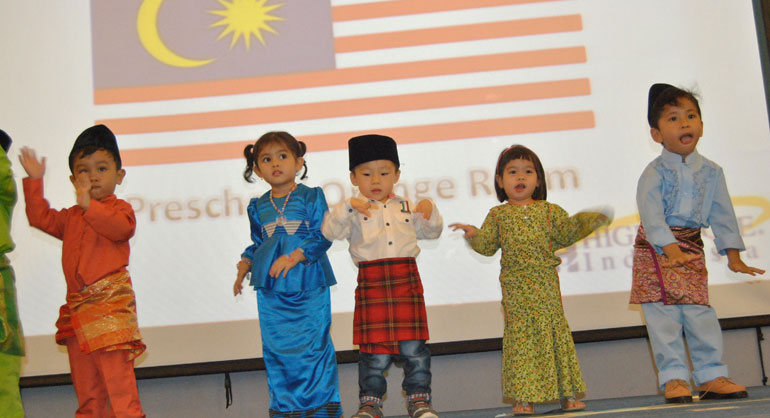 Preschool - White Room : Thailand
Lead by Ms. Juni and Ms. Hilma, performing "Lovely Lollypop & Insect Maybe Small", (music : Thai song thai/lao music mul-lum).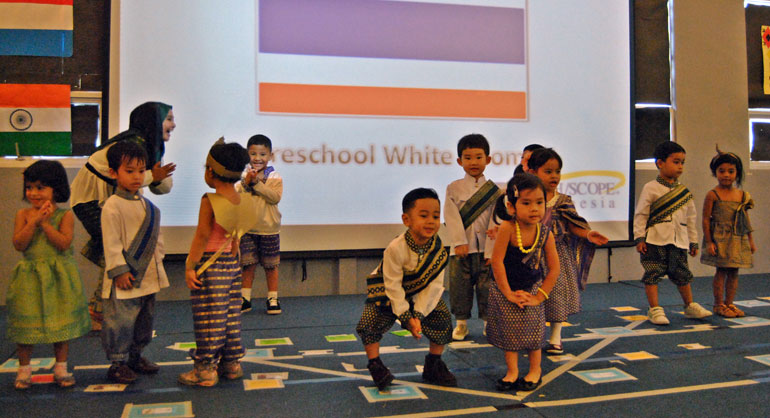 Preschool - Purple Room : Netherland
Lead by Ms. Vani and Ms. Mei, performing 'Holland Dance".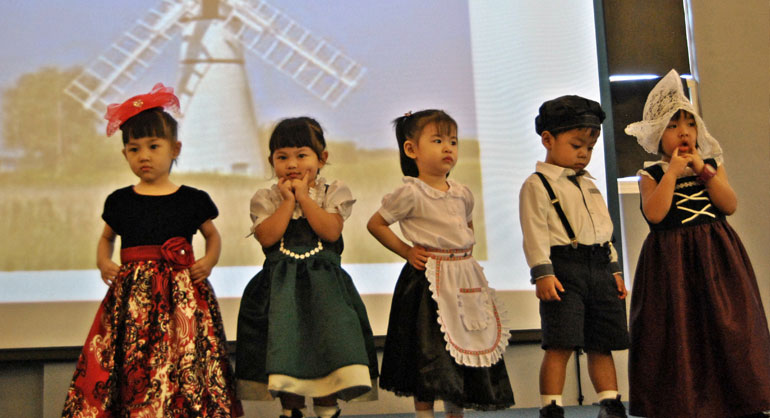 Early Preschool - Green Room
Lead by Ms. Emi, Ms. Nancy and Ms. Trixie, performing "1,2 buckle shoes" movement, (music : Koi Mil Gaya song)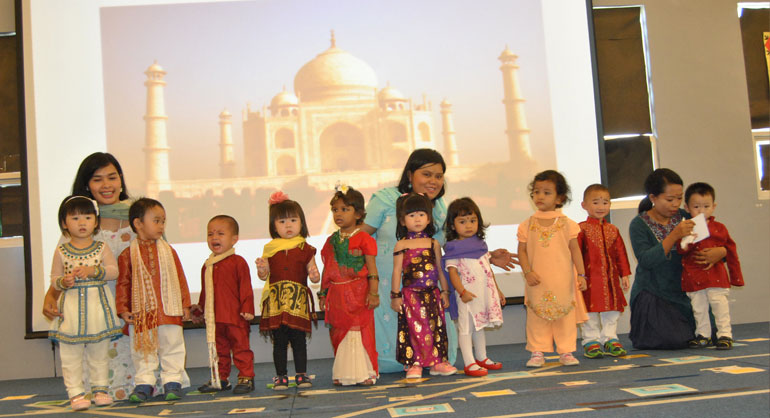 Early Preschool - Red Room
Lead by Ms. Yosi and Ms. Elsi helped by Ms. Ida, performing "Dancing with the fan" dance, (music : Chinese Intrumental Music)